«NoveltyKnowledgeBrainwave» is a consulting company located in Latvia, was founded in the 2008. The main activity of the Ltd. "NKB" - providing consultations about opportunities for business development, by attracting grants from the EU Structural Funds, especially such as «HORIZON 2020». Our team would be pleased to facilitate the submission of your project. Do you need some help or qualified support on H2020? Feel free to contact us
вторник, 22 декабря 2015 г.
31 SME from #Hungary got funded under #H2020 #SMEInstrument - are you next?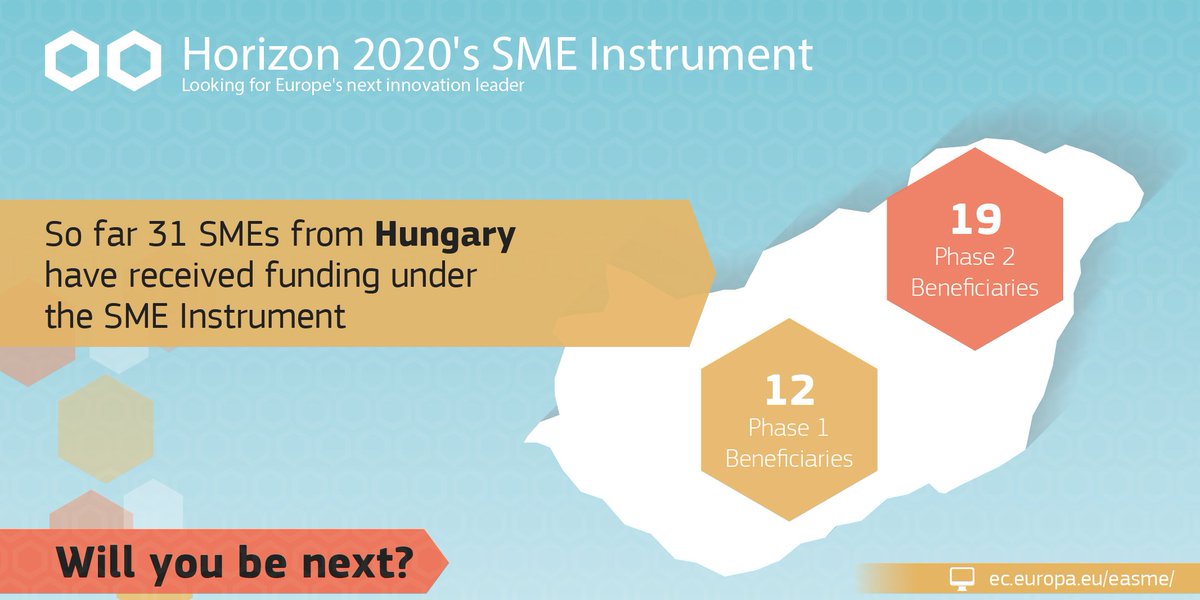 http://nkb-projekts.lv/en/par-mums-50435